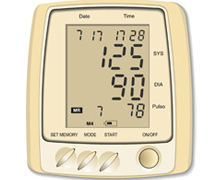 Researchers at the University of Eastern Finland have found that sauna bathing mimics exercise and can lower your blood pressure. Working with a group of 100 volunteers as part of the Sauna and Cardiovascular Health Project, scientists were hoping to learn more about the impact of spending time in a sauna after discovering health benefits in another study.
Researchers at UEF previously released the results of a population-based review linking sauna bathing to reduced risk of coronary disease, sudden cardiac death, Alzheimer's disease, dementia and some respiratory diseases.
Volunteers were monitored to determine the effects of one sauna session regarding heart health. After the 30 minutes were complete it was determined the mean systolic blood pressure reading went from 137 mmHg to 130 and the mean diastolic reading dropped from 82 mmHg to 75. Additionally, their heart rate had increased similar to that of a person who had completed a medium-intensity workout and their body temperature rose by an average of almost 4 degrees (2 degrees C).
The sauna for the study was set up to reflect the way many of the Finnish people take a sauna bath in their own homes. In a country of 5.3 million people, it is estimated there 3.3 million saunas when you count those in homes, spas, businesses and factories.
Researchers say they need to conduct further study to understand fully what it is about sauna bathing that is responsible for the physiological benefits.
Click here to read more in the Journal of Human Hypertension