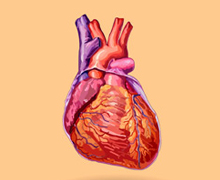 Study participants who used intermittent fasting to lose weight were able to clear triglyceride from the blood quicker after a meal than those who lost weight by calorie restriction alone according to researchers at the University of Surrey.
The people who were on the 5:2 diet also achieved their weight loss goal quicker and lowered their blood pressure more than others in the study. The results, published in the British Journal of Nutrition, surprised researchers who had previously only focused on blood biomarkers in a fasting state. However, they were quick to point out that approach is not for everyone as some dropped out of the study because they could not handle the requirements.
Overweight volunteers were prescribed the 5:2 diet or were asked to restrict their calories on a daily basis in order to meet their goal of losing five percent of their body weight. Those in the 5:2 category ate normally for five days and on their two fasting days they were allowed to consume only 600 calories. The daily calorie restriction group was asked to reduce their calorie intake by 600 per day from their normal weight maintenance amount. For men that meant cutting their daily intake to 1,900 calories and for women that meant a reduction to 1,400.
Those in the 5:2 group reached their weight loss goal in an average of 59 days, while it took 73 days for those in the calorie restriction group. About 20 percent of the study participants in both groups dropped out or were unable to reach the targeted weight loss goal.
After reaching their weight loss goal, researchers realized those in the 5:2 category were able to clear fat (triglyceride) from a meal more efficiently than those in the calorie restriction group. They also had a nine percent drop in systolic blood pressure compared to a two percent drop for others.
"As seen in this study, some of our participants struggled to tolerate the 5:2 diet, which suggests that this approach is not suited to everybody," said Dr. Rona Antoni. "But for those who do well and are able stick to the 5:2 diet, it could potentially have a beneficial impact on some important risk markers for cardiovascular disease, in some cases more so than daily dieting. However, we need further studies to confirm our findings, to understand the underlying mechanisms and to improve the tolerability of the 5:2 diet."
Click here to read more from the British Journal of Nutrition.