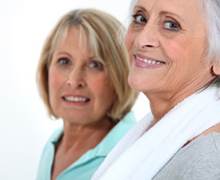 If you like flexibility or have difficulty restricting your caloric intake on a daily basis then the results of a recent study might good news for you. Researchers in Australia found that diabetes patients on a 5:2 diet had comparable results in terms of weight loss and glucose control as those on a daily calorie-restricted diet.
A 5:2 diet involves fasting on two non-consecutive days and eating normally on the other five days. In this clinical trial the 5:2 participants did not fast completely, but reduced their calories to between 500 and 600 on the fasting days. The ones in the restricted diet category were expected to eat between 1,200 and 1,500 calories every day.
University of South Australia researcher Sharayah Carter said in a report published in the Journal of the American Medical Association that intermittent fasting might the answer for diabetes patients that have difficulty sticking to an every-day diet.
A total of 137 people with type 2 diabetes were divided between the two dieting options and were monitored for a period of one year. This is thought to be the first long-term clinical trial comparing the different eating patterns of people with type 2 diabetes.
"Healthcare costs relating to diabetes are increasing, costing the world around $673 billion each year and $14.6 billion per year in Australia alone," fellow research Peter Clifton said. "It is the 21st century's health epidemic and the biggest challenge confronting Australia's health system. Conventional weight-loss diets with daily energy restrictions are difficult for people to adhere to so we must look for alternative solutions."
Study authors recommend people with diabetes consult their doctor before starting a 5:2 program. They said that while fasting is safe for people with diet-controlled type 2 diabetes, those using insulin or other medications should have their blood glucose levels monitored and their medication doses changed accordingly.
Click here to read more at the Journal of the American Medical Association.